About Us
Incorporated in Singapore in 2009, with offices in India, Middle East and China.
SKY Petro-Chem serves as a customized sourcing & marketing arm, distributor and trader for leading producers of petrochemicals from Asia, Middle East and Europe. Our product line includes petrochemicals, petroleum products, polymers, basic chemicals, solvents, specialty intermediates and by-products.
Bridging the gap between petrochemical plants, refineries, intermediate chemical manufacturers and the end users, SKY Petro-Chem offers pragmatic solutions to suit individual customer's needs and demands through competitive sourcing, solutions and value-added services. Our hometown is Singapore and our home is the WORLD. Through the Alchemypro network, we extend our reach to global locations, assuring personalized attention and care to our customers, manufacturers and trading partners.
SKY Petro-Chem actively involved in manufacturing downstream intermediates and chemicals through contract manufacturing and toll processing in Asia.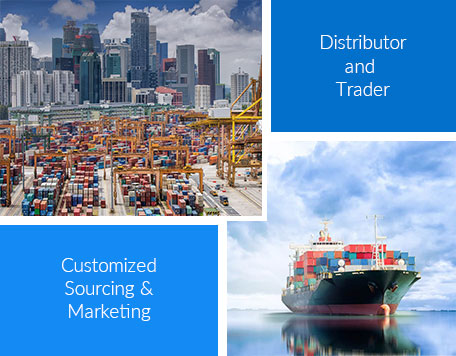 Mission
To continue to INSPIRE, NURTURE, SHARE, EMPOWER and DELIVER SUCCESS to our stakeholders, manufacturers, trading partners, distributors, logistics providers and the end users, by providing cost-effective products, solutions and services.
It is vital that we consistently work together in a spirit of partnership to create a win-win situation for all concerned. Our ethos drives us constantly to ensure more than the trade, the success to everyone involved in our businesses, through right products, solutions, high standards of professional ethics and good management practices. By delivering excellence for our clients, we pursue excellence for ourselves.
This combined success, along with a focus on simplified transparent processes with our business partners, are the essential characteristics of our activities.
Vision
To be the most preferred petrochemical trading company and make a positive impact across industries by providing competitive products and solutions, with a customer centric approach.
© 2019 Sky Petro-Chem Pte Ltd. All rights reserved.